suriNotes.com's

Chart Patterns & Algo. Trader (Weekly Magazine, February 17, 2020)

---

Auto Generated Chart Patterns/Analysis
Stocks/Futures/Commodities/FX
Daily/Weekly/Monthly Analysis
Watchlists
Algorithmic Trading Concepts/Analysis
Advanced Trading Ideas
Sectors & Indexes relative performances
Relative Strength Ranks
"You can not make excuses and money at the same time.-- Anon"

Trade Ideas (02/18/2020, Tuesday )

Archives
Collections of Trade Charts, Pattern Formations, Daily setups, Daily Ideas posted to Twitter or StockTwits. Posts are updated during intraday and end-of-day.
SALE 30% off Yearly Subscription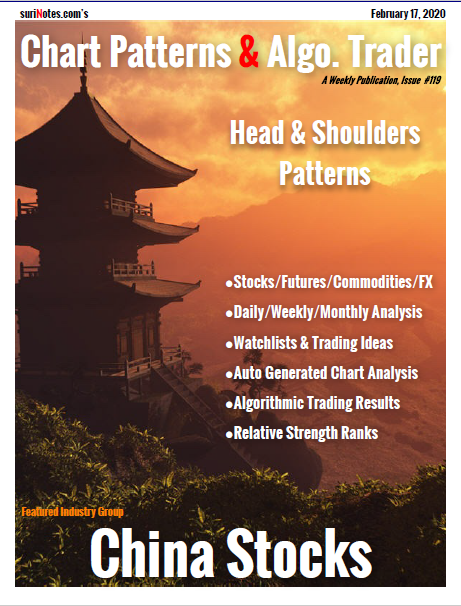 02/17/20 (20:58)

SPX (EM)
02/17/20 (20:58)

IMMR (Inv. H&S)
02/17/20 (20:58)

AKBA (Cup & Handle)
02/17/20 (20:58)

TSLA (IVRANK)
02/17/20 (20:58)

IVRANKS ()
02/17/20 (20:58)

AAPL (EXPECTEDMOVE)
02/17/20 (20:58)

TSLA (EM)